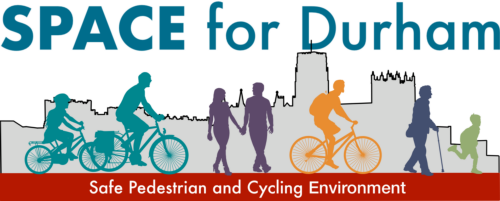 Today we are launching SPACE for Durham. Come and find our stall at the Climate Action Durham event from 10am to 4pm in St Nic's Church in the market place.
SPACE for Durham is about achieving a Safe Pedestrian and Cycling Environment in Durham, to enable more people to choose healthy and planet-friendly travel options.
More content will be appearing on this web page in the next few weeks. Please join us, and visit again soon!