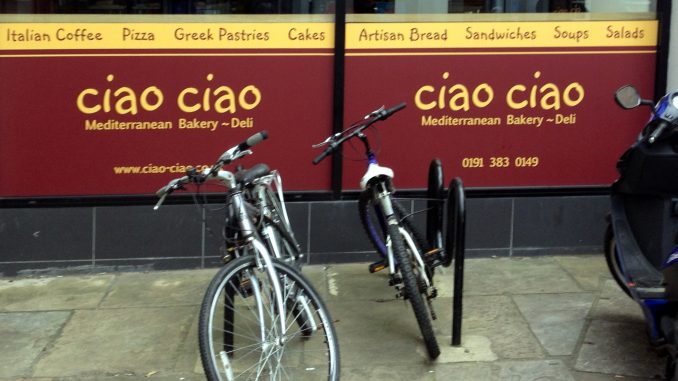 Durham Trust Pathways is pleased to see a photo of the bike rack outside Ciao Ciao Café featuring in the new Durham County Council "Cycling in Durham City" leaflet and map. We are particularly fond of this parking facility because it is almost impossible to get to (legally) by bike.
The rack is right at the end of Framwellgate Bridge, but you can't get to it that way because cycling is banned on the bridge and on Silver Street which joins it to the city centre.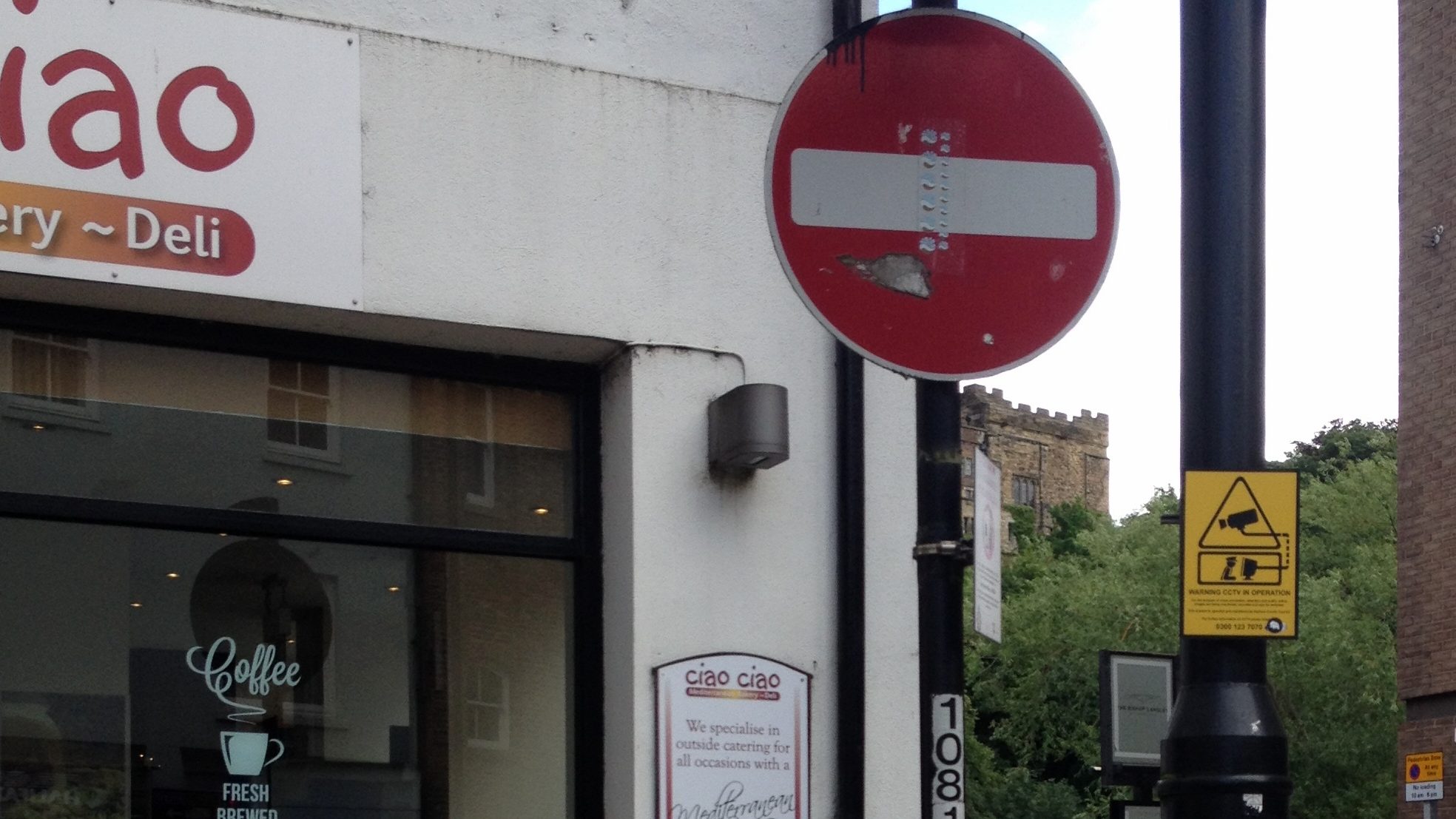 Cycling is allowed on North Road, but you can't turn right at the bottom, so you can't get to the rack that way (hint to Durham County Council: You are legally able to put an "except cycles" sign here!)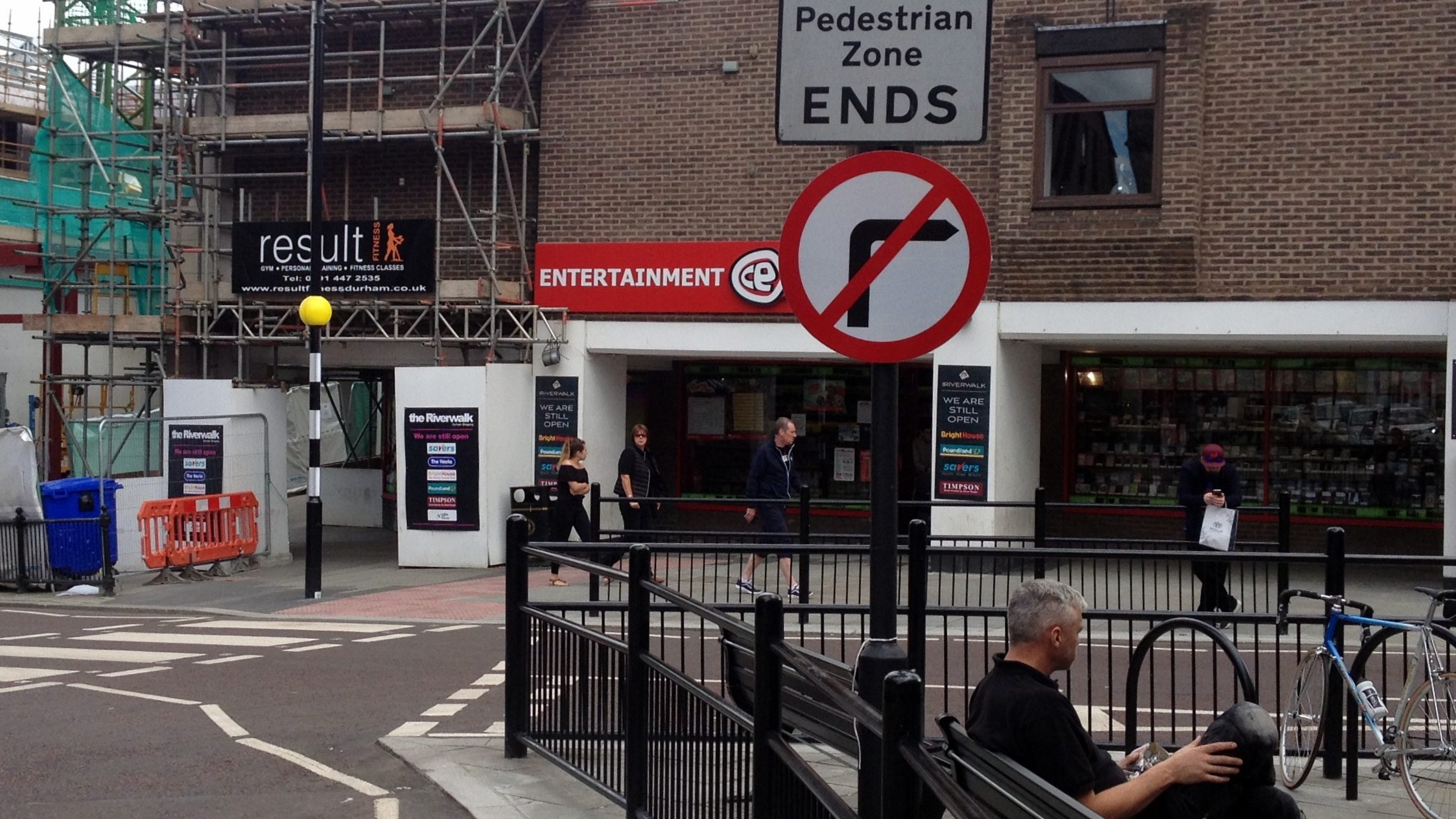 Nor can you approach from Crossgate or South Street – no entry. (Again, an "except cycles" sign here would be a simple improvement.)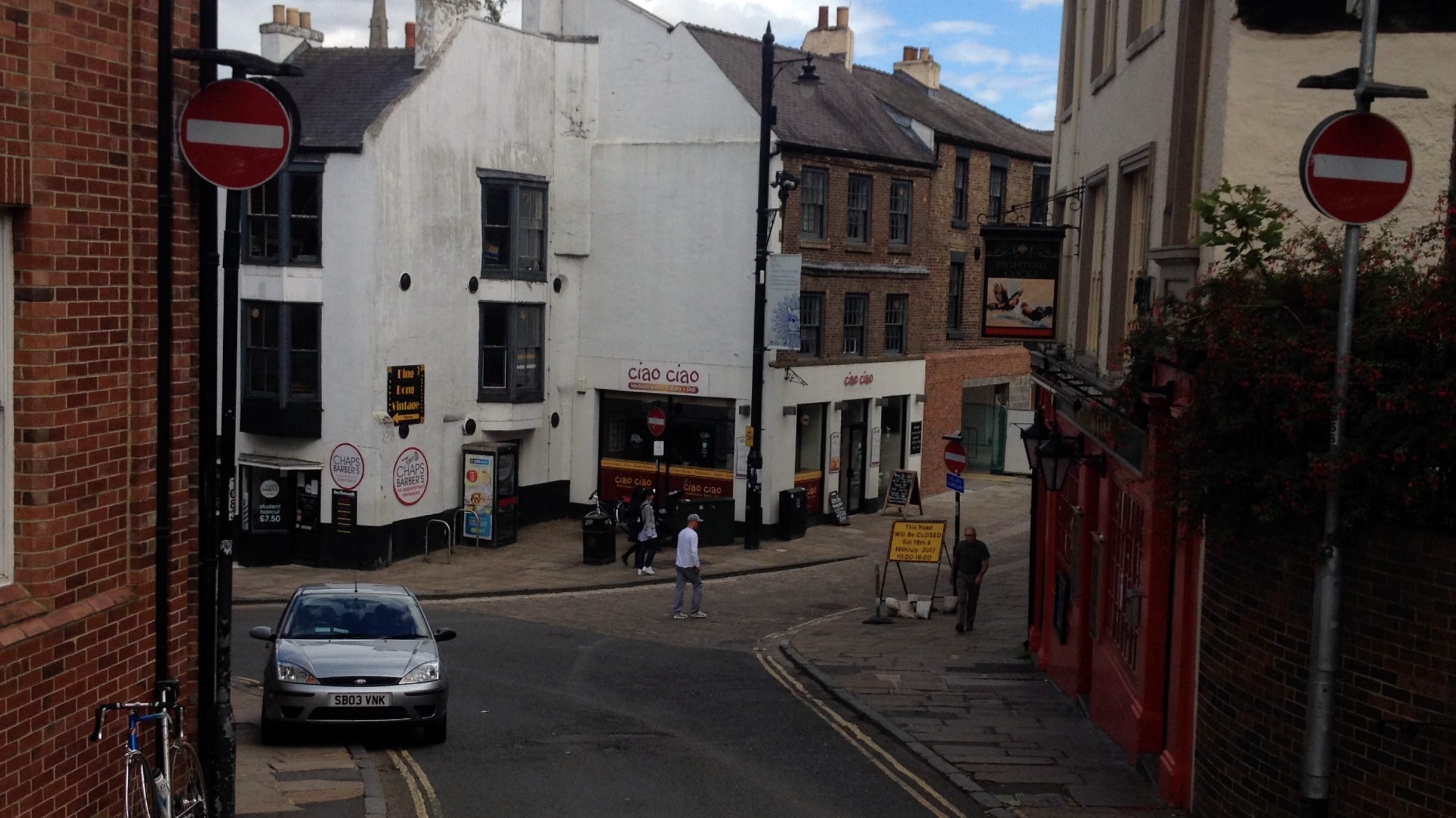 That only leaves the Millburngate approach, which at least links to the NCN14 along Framwellgate Riverside; or perhaps you'd like to try your luck on the tarmac wilderness that is the Milburngate roundabout…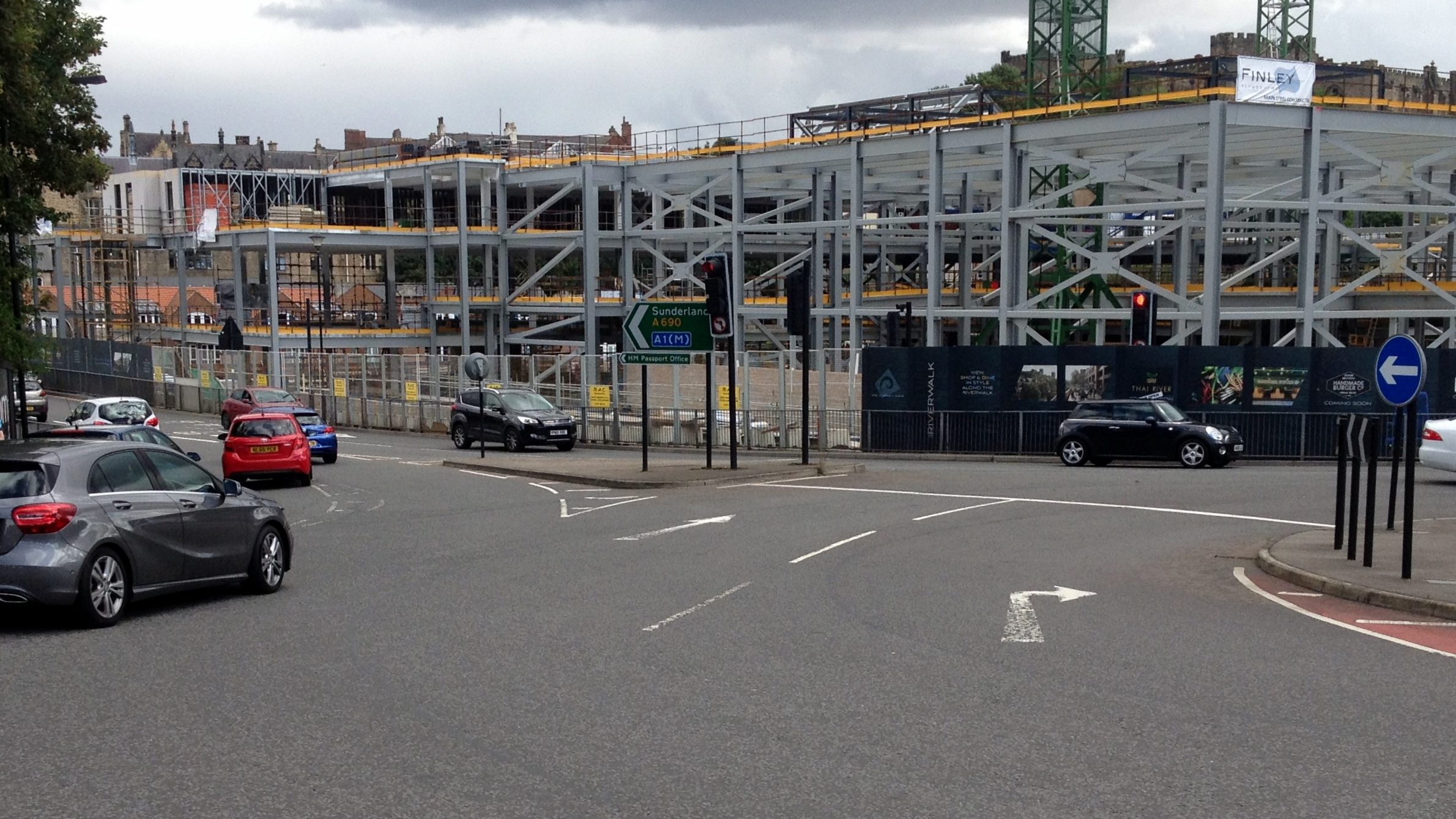 Getting away again isn't much easier – North Road and South Street are both "no entry" to cyclists from this end. You have to choose between Milburngate again, or – if the legs are feeling strong – Crossgate.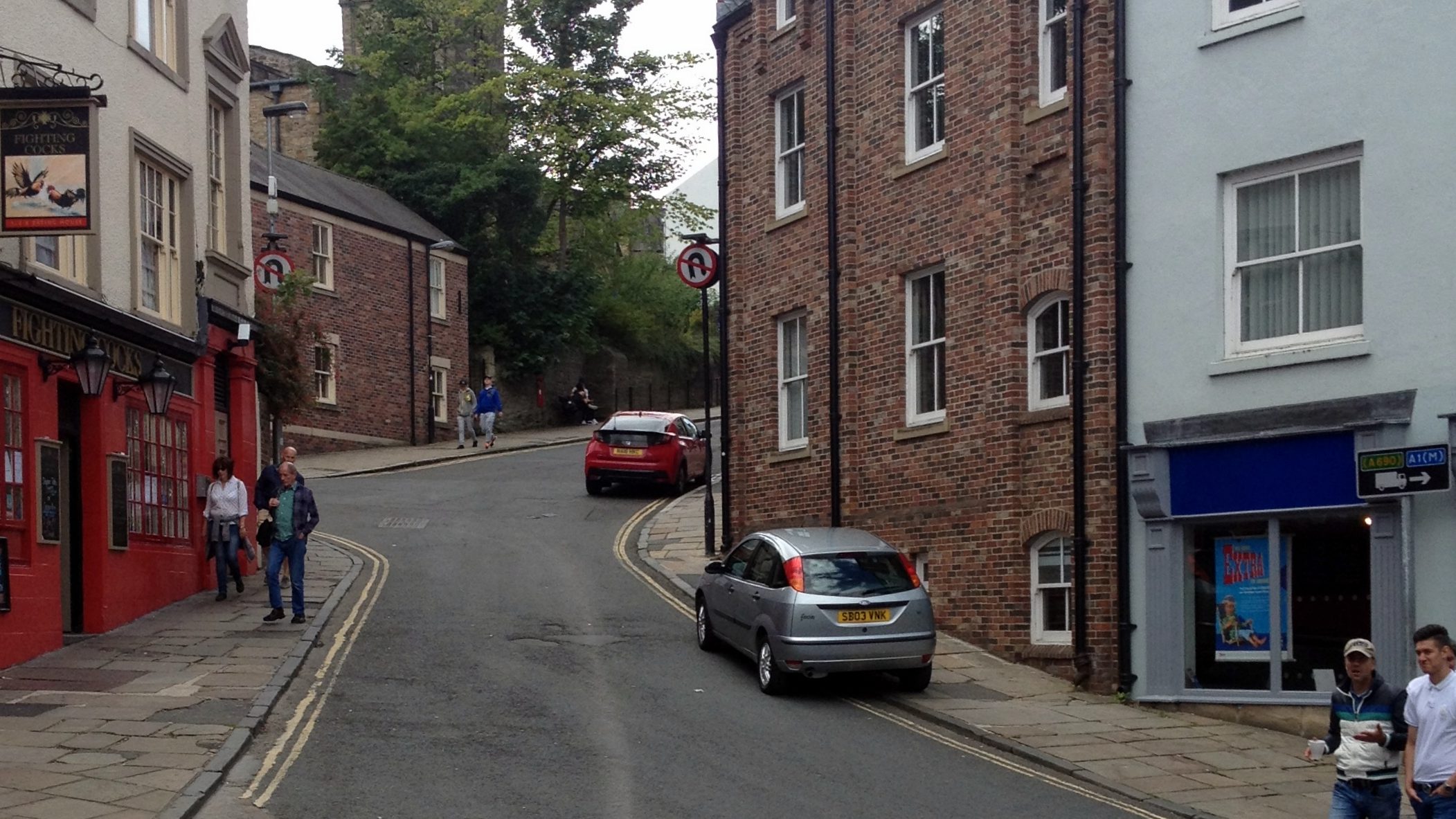 In spite of this, there are often bikes parked at this rack, testament to the determination of the Durham Cyclist against the forces of unreason.